Details

Category: jiji
Hits: 466
As the International Women's Day is getting closer, it's time to honor the women who helped Nigeria get to where it is now. Female in Nigeria has contributed to every sphere of life, from politics to economy and from culture to the international recognition of Nigeria. Let us celebrate 8 March, Women's Day by remembering the Nigerian women who made a great input into the development of Nigeria.
Chimamanda Ngozi Adichie
Nigerian literature is full of prominent female writers, but not many of them have managed to achieve the level of success set by Chimamanda Ngozi Adichie. Her novels and nonfiction books have repeatedly made the bestselling lists, her stories have been adapted into incredibly popular movies, and her work has been praised by Beyonce and other celebrities of the world.
Mosunmola Abudu
The media industry has been unwelcoming to women for a long time, but Mosunmola Abudu became one of the famous Nigerians who have changed this situation. Having been born, raised and educated in the UK, Mo soon became a leader in many industries, including Human Resources and television. Mosunmola Abudu is now an example for young Nigerian girls who dream of a big career.
Chinelo Anohu-Amazu
Chinelo Anohu-Amazu recieved outstanding education in the legal field and specialized on computer and communications law. After receiving her degree in the late 1990s, Chinelo held a number of valuable and highly coveted positions. Her latest one is at the National Pension Commission, where she works as Director-General since 2012.
Colette Otusheso
Colette's name and face may not ring any bells if you're used to seeing celebrities on TV and in media, but her achievements speak for herself. Colette Otusheso currently works in Viacom Africa as the Head of Marketing and Communications, which means she is one of the driving forces of Nigerian entertainment and the person behind your favorite things in media.
Patience Jonathan
The former First Lady of Nigeria, Patience Jonathan, has been instrumental to the development of the country in a number of ways. First, she made a great contribution to Goodluck Jonathan's presidential campaigns, helping him secure his position. Second, she devotes a lot of her time to helping fight HIV and AIDS, helping children with heart diseases, and caring about girls and young women.
Folake Folarin-Coker
The Nigerian fashion scene is filled with prominent female designers, and Folake Folarin-Coker is among the most famous ones. Her fashion brand, Tiffany Amber, dates back to the late 1990s and is best known for its feminine and floaty clothing that is considered to be a must-have by many fashion magazines and experts, as well as celebrities who love the Tiffany Amber style.
Folorunsho Alakija
Folorunsho Alakija is not only the richest woman in Nigeria and one of the wealthiest women in Africa; she is also among the richest women of the world. Having started as an Executive Secretary in the 1970s, Folorunsho soon moved on to the fashion industry. Later she added an oil company to her business assets, which helped her cement her position as Nigeria's wealthiest woman.

Aisha Buhari
Aisha Buhari started out as a beautician and cosmetologist, where she achieved remarkable success. However, being married to Nigeria's current president, Muhammadu Buhari, has put her alongside the most outstanding women of the country. She is determined to protect the children and young women from the threats like early marriage, abuse, and human trafficking.
Chioma Ude
Chioma Ude is best known as a powerful figure in Nigerian film business. Perhaps, her biggest achievement is founding the Africa International Film Festival, which over the years became a significant annual event in the movie industry and has attracted hundreds of internationally famous celebrities.
Omotola Jalade Ekeinde
Omotola Jalade Ekeinde, or Omotola, as she's affectionately called by fans, is one of the biggest stars of Nollywood. Her interests and activity, however, span way beyond movie making – Omotola is also a renowned philanthropist and activist. Her filmography includes over 300 well-known titles, and in 2013 she made the Time Magazine's 100 Most Influential People in the World list.
AfricaAisha BuharialakijaBestbooksbrandcomputerdevelopmenteconomyentertainmentfolorunsho alakijagoodluck jonathanleaderliteratureMarketingmarriageoilOmotolaPatience Jonathanpeoplepresidentstorieswomen
Read more: International Women's Day: 10 Most Popular Women In Nigeria
Details

Category: jiji
Hits: 481
On March 15 people around the globe get together to celebrate the World Consumer Rights Day. This holiday dates back to 1962, when a huge progress in protecting the rights of a consumer was made by the US president John F. Kennedy, who addressed the Congress with a set of rules for consumer rights.
Since then a lot has been done to ensure better protection for rights of consumer. If you're asking yourself: "What is consumer rights?", then here is a quick guide for you.
Although the World Consumer Rights Day has been celebrated for over 50 years, this concept is still a mystery for many Nigerians.
There are plenty of laws dealing with consumer rights in Nigeria, but the situation with customer rights protection is still far from ideal.
Many people don't know where to go if their consumer rights have been abused, and the businesses often aren't aware of the penalties for mistreating the consumers.
The number one institution that addresses your rights as a customer is the Consumer Protection Council. This institution, also known as CPC Nigeria, was founded in 1999 and has put great effort into ensuring that businesses respect consumer rights.
Their lines of activity include watching over the market, making sure the consumers are familiar with their basic rights as well as responsibilities, and verifying that businesses are fully committed to fulfill their obligations to customers.
The CPC can be contacted via telephone, email, or their physical office in Abuja. There is also a form on CPC's website that allows you to directly make a complaint.
You will be asked to describe the details of your purchase, the reasons for your dissatisfaction, and what exactly you would want the CPC to do.
Consumer protection in Nigeria is based on a set of rules that every consumer needs to know very well in order to ensure maximum satisfaction of their rights. Here are the most important ones:
1. Right to information.
As a customer, you have a right to access all kinds of information about the goods you consider paying for. This includes the Best Before date, content of the products, and recommended usage.
2. Right to choose.
Consumers shouldn't be forced to choose a particular product or service; every customer has the right to exercise his or hers freedom of choice.
3. Right to safety.
In case the product or service is associated with a certain risk, this risk should be clearly explained to the consumer, while the consumer should pay attention to warnings while using the product.
4. Right to redress.
Whenever the customer is dissatisfied with the purchased product, he has the right of having it repaired, replaced, or fully refunded, based on the type of product and the consumer's wishes.
5. Right to education.
Consumer education is a lifelong responsibility of every Nigerian; in order to know everything about your rights, you need to stay alert for changes in consumer protection policies.
Read more: World Consumer Rights Day: Consumer Rights In Nigeria
Details

Category: jiji
Hits: 431
Wealthy people do not normally reveal how much they spend. Therefore, it is unlikely that we will ever find out how much the president's house or the one belonging to the head of Exxon Mobil cost.
However, we can assess the houses of show-business stars and look at the palaces where they live! Let's check out together who owns the most expensive house in Nigeria today!
---
Buy mansions on Jiji at reasonable prices, choosing the best offer from the widest range of real estate offers in Nigeria!
---

Timaya
The star says that he had been looking long enough among expensive mansions in Nigeria before buying himself a place to live.
Finally, he made up his mind and invested into an approximately #100 000 house at Eliozu around the Christmas Eve. The mansion is snow white and freshly built. Enetime Alfred Odom aka Timaya has recently moved in there together with his daughter Emma.
Don Jazzy
By far the richest producer and second wealthiest musician in Africa bought himself a house worth N160 mln in 2012. According to our estimations, this brand owner and songwriter currently possesses the most expensive house in Nigeria.
Wasiu Ayinde
Mind-blowingly wealthy leader of Fuji artiste owns several mansions in Ijebu and Lagos.
In 2012 he finally completed the construction of his own Omoojusagbola House on the occasion of his 55th birthday. Generally acknowledged as an architectural jewel, the palace is estimated about N 100 mln. His wife and kids reside in a different house located in Ontario, Canada.
Ini Edo
The outstanding Nigerian actress built herself a luxurious mansion after the separation with the entrepreneur Philip Ehiagwina.
The house is said to be worth N70 mln and is located in the vicinity of the star's brothers' homes. Many people consider this cozy nook to be one of the most beautiful mansions in Nigeria.
Davido
Together with his elder brother Adewale Adeleke, Davido owns HKN Music. He is one of the most famous rappers in Nigeria. He has two houses in the luxurious area of Lekki as well as a getaway dwelling in Atlanta, US.
In 2014, he bought a house in Lekki worth N45 million. His 4 bedrooms are integrated into the duplex double house in Lekki. This elegant mansion is considered to be the most luxury homes Nigeria has got, with the interior worth N140 million. Last year the star informed his Instagram followers about buying a romatic country house. His daughter received the largest room in the house, situated in Atlanta, USA.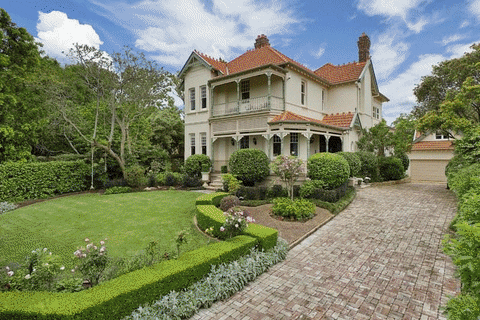 ---
Any goods can be purchased on Jiji quickly and conveniently: an intelligent search system with filters and direct interactive communication with sellers will help you make a purchase in just a couple of clicks. A reliable system of site protection will ensure your 150% safety from scammers!
And… we made online shopping on Jiji even easier, more convenient and more profitable for you! Install Jiji app now – and you'll understand why the application is already used by 5 000 000 users!
AfricaappBestbirthdaybrandchristmasCommunicationconstructiondavidodon jazzyhouseinstagramLagosleaderpeoplesafetyshoppingtimayaUSA
Read more: 5 Most Expensive Houses In Nigeria You Will Die To Live In!
Details

Category: jiji
Hits: 452
Fashion is a constantly changing thing, so you need to keep up with the current trends to look and feel fashionable. And of course, if you're going to an owambe, you need to be as fashionable and beautiful as possible.
There are a lot of styles of aso ebi dresses, so it can be very difficult to choose one. Let's hope, that this selection of latest aso ebi styles will help you and your friends to be in the center of everyone's attention. Stay in trend with Jiji!
Monochrome dresses
Minimalistic style is a great choice, but only if it's done right. These one-colored dresses without patterns are a great example of such a thing, as they underline the women's frame and the colors they used are bright and, mostly, warm.
Floral patterns
Adding a natural vibe to the Nigerian aso ebi styles makes a winning combination, that will surely draw a lot of attention. They can be used on the main fabric of the dress as well as decorative elements on its décolleté or skirt. Big flowers and ornaments with leaves are used more often in aso ebi in 2017.
Geometric patterns
Repetitive geometric figures are a classic design elements, that are pretty common in African clothes. They often serve as a kind of optical illusion, that helps to emphasize the strong parts of your figure and hide some flaws. There are a lot of examples of contrast and bland patterns, warm and cold colors being used and different sizes of patterns, you will have to choose the most suitable version for you.
Two contrasting pieces
Outfits with contrasting pieces usually stand out of the crowd. They are unusual, because they throw away a certain harmony, that everyone expects to see. If you want to look creative and brave, wear a dress with different colored body and skirt (like on the last three photos), or even just wear a monochrome dress and a turban with a different color, which seems to be a popular trend of 2017.
Semitransparent elements
If you want to look playful and flirty, incorporate some semi-transparent elements on your dress. There is nothing, that will draw the attention of men better, then the revealing clothes. Still, it should stay classy and not be too revealing. The great examples of this balance are these aso ebi gowns
Suits
It seems, that among other aso ebi styles women are starting to use a combination of pants and a jacket more often. It may seem unusual, but it really does work, and for some it looks is much more comfortable and natural. A popular variation of this trend seems to include an Ankara blazer and loose pants (or skirt).
Details

Category: jiji
Hits: 397
The world around us is constantly changing. And the frequency of these changes is not 100 years as it was before, it is just 1 year. Our watches, glasses, cars and apartments have long ago become smart. Would you like to know what is waiting for us ahead?
---
Find out about the biggest scientific notations of the world of the future with Jiji
---
#1 – Nature will become a landmark
Eco-tours, eco-hotels, eco-entertainment – people have come to prefer traveling with the prefix "eco" more and more. You relax in a luxury hotel or a bungalow, but also teach kids English in the local school, caring for elephants or helping to collect pears on a fruit farm.
All natural is becoming more expensive and valued higher and land where the nature is preserved is soon to become a landmark.
---
#2 – We will live for way longer
Medical technology has gradually come to a whole new level. With the help of gadgets we measure the pulse, blood sugar, and can see the performance of our health on the smartphone screen. Plastic surgeries are becoming less popular, everything is done with the help of injections that are simple and almost painless.
All these frightening medical units will gradually reduce to the size of gadgets, and the number of functions will only increase. And in order to carry out a full diagnosis of the organism, it will no longer be necessary to go to the doctor and take a bunch of tests, as a simple mobile device will be enough.
---
#3 – It will be possible to print any thing
Parts of machines, musical instruments, furniture, and even a collection of fashion – there is no thing that will not be possible to get printed on the 3D-printer as soon as it is invented. For example, in Southern California is a giant printer that can print the whole house with electricity and water supply.
Printing construction is already underway, and in the future, everyone will be able to create a cottage, or a car, or a boat for fishing, do anything. For this will be enough to download a sketch from the Internet.
---
#4 – Virtual reality will replace books
You will be able to visit the heart of the historic battle, to see with your own eyes the Big Bang, or visit the University lecture in another country without leaving home.
Virtual reality is developing at a breakneck pace, and in the future it will be used in education, not giving you a chance to get bored at the lectures or fall asleep at the school lesson.
---
#5 – People younger than 80 years old will not get sick with cancer
British scientists have come to this conclusion. It was found that taking aspirin doses for children aged 40 years and older can prevent the development of cancer. In the UK such prevention has already yielded its results.
Thus, it was found that the drug intake in small doses for 15 years reduces the risk by 7-9%, and taking it for 20 years one can reduce the premature death from any cause by 4%.
---
#6 – We will drive electric cars
Slowly but steadily we are moving away from those noisy machines, air pollutants, and give preference to the electric motor. People start to realize that electric cars are not only more environmentally friendly and safe, but also "smarter" as a whole.
The main problem remains in the unsuitability of these machines in most part of the world. Gradually, however, we have already started to adapt the filling stations, stations for electric cars, and the price for such a vehicle are gradually falling.
---
#7 – Sports will become more available
The gadgets owners can already count steps, measure their motility and count calories. Almost everyone has a personal trainer in their pocket, which is a program of training and a personal diet.
Gradually the avocation for healthy lifestyle is not becoming just a trend, but a lifestyle. In the future, drinking and smoking will no longer be cool, and fast food will seem obsolete.
#8 – Energy will be cheap and renewable
Recently, the Institute of Energy has conducted a study, which showed that in 2050, 80% of all the energy we will get from renewable sources. This is a transition to generators that use natural resources: sunlight, water and wind. Such techniques cost less, provide more jobs and do not harm the nature and our health.
Today, more and more countries are moving to renewable energy. For example, in Germany 74% of the energy comes from renewable sources. And more and more countries choose to behave the same.
---
Stay connected to the modern world with Jiji App!
---
appbookscancerconstructiondevelopmentdietdriveenergyenglishentertainmenteyesfishingfruitfuturefuture worldhotelshouseinternetmusical instrumentspeopleschooltrainingtrenduniversity